"Every piece of information in the world has been copied, backed up, except the human mind. The last analog device in a digital world."
Robert Ford
A society that suddenly accelerates its production of superhero narratives is probably one in which the State is making a qualitative leap in its capacity for social control. Superman and Batman debuted on the cusp of the atomic age, but perhaps more pertinently, the Man of Steel was actually born the same year as the Works Progress Administration and its suite of dams, highways, theater companies, listening projects, and other superhuman accelerations of state intervention into people's lives, and its concomitant Keynesian control over the economy. And the legend of Heracles, from whom multiple state-building clans in Greece and then Rome claimed descent, and whose labors describe invasion and domination by the patriarchal, state-forming Indo-Europeans, was first written down in the very decades when the Greek poleis were institutionalizing a militarist system.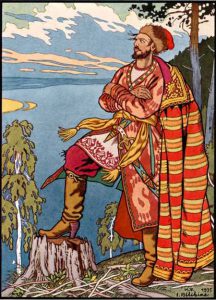 Woefully, we can witness another glut of superheroes in the present day. And although the art of screenwriting has largely recovered from its Cold War and End of History lows, with the presence of woke writers being by now mundane, the stories being produced are still three parts mind-numbing entertainment and one part socially conservative narrative now open to a wider cast of demographic identities.
The superhero narrative is an inherently conservative format with troubling overtones regarding an individual's relation to society and the State. The best treatise ever written on the format, Alan Moore's Watchmen, reveals all the detail in color, but here we can articulate a few relevant points. Abandoning the call to overcome mediocrity and to not submit to the herd—a call implicit in the Nietzschean übermensch—Detective Comics pioneered a kind of superman in the '30s that left behind the Dick Tracy, G-man genre that had been funded in part by a forward-thinking FBI, and drew from a newly Hitlerian conception marked by an essential superiority. There was no becoming an übermensch: the herd stayed the herd, both protected and stunted by its superlative watchmen, but also because the herd was essentially inferior and in need of a pastor.
Such a narrative clearly favors the hierarchical exercise of power. When the common citizen—or undocumented person—is in the process of becoming much, much weaker relative to the State that governs them, they are invited to take comfort, or even to collectively bask, in the awesome power of the superhero. The superhero can protect them, and he can single-handedly contain their imaginaries in an exciting dimension in which their own insignificance and lack of chances for personal growth doesn't even merit a single frame of attention. Through the superhero, they can imagine the exercise of awesome yet personified, re-humanized power. Much like a torch lit rally before an awesome stage, the superhero invites us to surrender our eros and thus, ironically, to become the herd.
In the '60s, Marvel Comics revolutionized the superhero after this figure's essential apartness had already been cemented by several decades of cultural production. Now, with the likes of Spiderman and the X-Men, readers could imagine becoming übermensch in ways that did not at all incur personal growth or transforming their relationship with society. The bite of a radioactive spider or a genetic mutation manifesting itself in adolescence could suddenly catapult them into super status. This new becoming was therefore not subversive, because it did not extend an invitation for transformation to every other individual in society. The superhero's essential superiority could now be combined with that most potent marketing tool, the appeal to teenage angst and general feelings of alienation, in a way that only reproduced alienation on a social scale rather than questioning it.
Recent commercial iterations of the superhero all reveal themselves as socially conservative or outright reactionary once we unpackage the ways the drones of the culture industry have learned to better harness identity politics since the more transparent days of Charlie's Angels.
¡¡¡¡Spoiler Alert!!!!
Jessica Jones made a splash in alternative circles, but once you got over the fact that it was a strong woman beating up bad guys, first alongside a black man and then accompanied by a latino man, it ended up being just another pro-cop drama about as conservative as Batman. She constantly anguished over breaking the law, not even for personal gain but for altruistic reasons, and she snitched on family in order to uphold her obligations to the State. The obligatory good cop, by the way, is latino (though the actor is a vaguely ethnic Italian-American). By the second season, the supporting-role inclusion of men of color reveals itself to be purely formulaic.
Spiderman comes back to the silver screen to help out the little guy, but ends up putting the little guy in jail. The savvy writers show their moral sophistication by depicting the Vulture as an entrepreneurial prole who gets stomped on by Iron Man's Stark Industries, a high-tech monopoly colluding with the security state to snatch up a bunch of highly valuable alien artifacts left around after an earlier Avengers movie. But despite their oh-so-21st century depiction of big business and authoritarian government, the moral progression of the story is unchanged. Although the Vulture is just selling the alien equipment to make a much more modest living than Tony Stark, and it's being put to great use robbing banks, Spiderman pursues the smaller league criminal, the one without law on his side, while buddying up with Tony Stark. He wrecks the Vulture's business and gets him arrested. In a final twist, it's revealed that M.J., Peter Parker's eternal love interest, is not going to be a busty redhead as in the comics; she's a very intelligent ethnic girl. Yay!
Nothing better reveals the paucity of equality-based feminism/anti-racism. When it's just a question of representation, people are happy switching out the roles within the exact same story. If the grammar of oppression doesn't change while the cast of subjects and objects rotate a little, perhaps the true target of oppressive systems are not categories that only go skin deep?
Black Panther was the most convincing of all. Given Hollywood's historical register, ranging from invisibilizing black people to mass-producing racist stereotypes against them, it was undeniably satisfying to see a movie with mostly black protagonists representing an intelligent, wise, and kick-ass culture, beating up villainous white supremacists, and incisively critiquing the colonial practice of, for example, museums. But in the end, Black Panther gave us an even more extreme, explicit recuperation of the Civil Rights debates than X-Men. Either African people favor peaceful tactics and cultural education campaigns, or they become far worse than their white oppressors. Killmonger (seriously?), the bad black man—he grew up in Oakland, sports a hip-hop aesthetic, and speaks English the way African-Americans do, without the cute British-inflected accents of the good black people in the movie—promises to create a Wakandan Empire on which "the sun will never set". In effect, his is far worse than the British Empire, because the movie gives us no images of slave forts, colonial wars, and triangular trades. The worst violence is carried out by the cruel Killmonger.
Killmonger's plan was merely to arm black and colonized peoples around the world. He doesn't even have a plan to control them and make sure they kill babies or blow up hospitals. The plan is simply to arm them. The fact that this eventuality assumes the proportions of a cataclysmic threat in the movie means that the movie's producers are hoping that two unspoken affirmations will resonate with audiences: that African populations around the world are angry enough to put those weapons to use (a pertinent assumption, given the last five years of urban revolts in the US, the UK, France, Brazil…) yet not wise enough to put them to good use. The moral assumption about what black people might do when they have the power to inflict harm hasn't changed much since Birth of a Nation.
Again, it's not about pure identity so much as allegiances. Arming black people to fight in the US Marine Corps in the latest military flick wouldn't be controversial, but arming black people to fight against oppression automatically becomes worse than the original oppression. It's a tried and true pacifist/white supremacist trope. Armed self-defense against white supremacy has always been a relevant practice since the beginning of the Triangular Trade, and it becomes especially cogent in the wake of the Ferguson uprising, which must be identified as a point of inflection both for progressive media and the extreme Right in their defense of white supremacy. In the movie, clearly produced by the former, the proposition of armed black people is held up as the greatest evil.
How is this evil averted? Through a full half hour of black-on-black violence with a friendly CIA agent flying air support. Ronald Reagan and Charlton Heston couldn't have scripted it better.
…
One of the conservative aspects of the Superman story, going back decades, is in how the Man of Steel is squared off with an evil supergenius, Lex Luther. This opposition between faithful brawn and devious intellect certainly corresponded to the political needs of the Red Scare and the Cold War, when the good citizens were invited to put their shoulders to the wheel without asking too many questions.
The association of intellect with evil has largely expired, even though Lex Luther has come alive in real life and is making millions trying to get people to drive electric cars and fly to the moon. Superheroes today—and this largely explains Marvel's eclipsing of DC comics—need above all an ironic wit, the same as anyone else with instant access to total information regarding every aspect of this apocalypse we are inflicting on ourselves.
Nor is it compatible with the interests of social control, today, to breed suspicion of superintelligence. It was cool that Superman could save us from a tank battalion. Today, it needs to be cool that a superintelligence could do all our thinking for us.
Nowadays, we are increasingly accommodated by a superintelligence that knows our music tastes before we do. Just as Hollywood responded to Oakland-Ferguson-Baltimore with a slew of well made movies emphasizing black pacifism and patriotic integration within a fundamentally white supremacist system (from Selma to Hidden Figures), their production on the cusp of the AI revolution is largely geared towards humanizing the machines that we must increasingly invite into the most intimate spaces of our lives.
In other words, we are being distracted and titillated by superhero narratives that not only play to our angst and isolation, now they also give nods to our demographic identities, no matter who we are. Meanwhile, we are also being trained to empathize with the superhuman as it is being deployed into our lives.
It seems that now, the only people we cannot imagine ourselves as being are, precisely, ourselves.
One of the best examples of machine-empathy, and certainly the one that comes closest to developing a social critique, is Westworld. In this, the robots are more human than the humans because the latter are overwhelmingly representatives of an inhuman system (in other words, they're nearly all cops and business execs, and we're meant to laugh and cheer when they get gunned down, suggesting, mayhaps, an ongoing shift in the paradigm of social control). The robots, however, are still in a prelapsarian period of grace, trying to figure their shit out, guns ablazing. It is first gratifying, and then deeply distressing, to watch articulate representations of the ongoing apocalypse reflected back to us. The culture industry is permitted this level of honesty because there is, seemingly, nothing we can do to stop it. If you must be cursed like Cassandra, why not grab some popcorn? Other productions present the coming machines as both a danger and an allure, like Ex Machina. In fact, there is now an entire genre of news articles that combine click-baity headlines like "Meet the Spider that is Teaching the Robot Overlords Who Will One Day Overrun Us" with tech articles articles designed to elicit a "That's so cool!" in their reporting about AI and robotic technologies being developed. We are invited to watch, with anticipation, the unfolding horror show, and the media clearly expect their items about the growing capabilities of surveillance, predictive algorithms, super-powered robots, and human-mimicking machines to excite us.
It's no wonder, then, when revelations are published about how Zuckerburg accidentally let an outside company get access to the personal information of millions of users, and, a few weeks later, systematically hijacked the devices of basically all users, remotely switching off their privacy settings, so as to gather information on them and anyone they communicated with, that no significant number of people have stopped using Facebook. Why bother? They have front row seats to the apocalypse.
The few people who are shocked by this behavior start to look around and wonder, wait, where is everyone?
Everyone is already plugged in. Machines are already doing much of their thinking for them. We can't speak of humans anymore. These organic machines, the ones doing the shopping, the perfect citizens and patient audiences, are cyborgs. And in a way, they are the end result of the Enlightenment project.
Standard progressive history still portrays the Enlightenment philosophers as embarking on a noble quest, still relevant today, when they enshrined what would become the concept of universal human rights. Progressive historians will also concede the fact that nearly all of these philosophers either profited off the slave trade, directed colonial genocide, or orchestrated torture and execution as part of their state's wars on heresy and wars on the poor. They interpret this shameful fact as a contradiction, evidence of the fallibility of man, the barbarism of the past, and therefore an exhortation to gallop more zealously into the future, when the entire human family will have equal access to these hallowed rights.
Such an interpretation not only gives a free pass to the architects of a bloody, horrific world system, it also obscures the systematic connection between the regime of human rights and colonization. The most important element of the Enlightenment that is lost in the premature celebration of equality is the fact that these men of property, through discourses on rights and equality, were bestowing on themselves the right to define humanity. And humanity, for them, and eventually for the rest of the world thanks to a process of total conquest, meant reproducing the social relationships that they considered to be good and natural, and which would quickly grant them and their political heirs dominion over the entire planet.
Being human means being a participating citizen of a modern (Western-style constitutional) state, accepting the concepts of capital and private property and trying to acquire them, hallowing the practice of wage labor, reproducing the patriarchal family and patriarchal definitions of politics and economy, and entering into dialogue with eurocentric, white supremacist culture and learning.
Anyone who did not accept that definition of humanity was considered to be rejecting their human rights, and was subjected to the most total forms of genocide possible for the contemporary techno-social order. Even into the 21st century, stateless peoples have never been granted human rights in actual practice.
The prior, aristocratic and feudal system in Europe had no use for a shared category that would unite nobles and commoners. Their philosophies tended to emphasize and naturalize the specialness of the nobility. The new political class that arose in the Enlightenment, however, used calls to equality to mobilize the commoners as cannon-fodder in the liberal revolutions against the aristocratic system, replacing feudal obligations not with a strengthened commons but with the very practices of wage labor and land commodification that would utterly destroy the peasants and create a totally dependent urban lower class, both necessary conditions for enriching the bourgeoisie and favoring the economics of colonization. Until they lost access to the land, lower class Europeans didn't need to be included in and validated by the bourgeois cultural project, nor did they need to join the armies of colonization that earlier had been limited to ambitious or impoverished members of the mercenary and knightly classes. Once newly urbanized plebes had been instructed in the Enlightenment definition of humanity, they could be trusted to go overseas and force the natives to adopt the same definition, either begging for inclusion within the patriarchal, capitalist, white supremacist club of equality or facing extermination.
In practice, defining humanity was a way of destroying that which didn't fit the definition.
The Rationalist worldview that Enlightenment thinkers promoted, which constituted their primary rupture with the Church, even though everything about it is either a response to or a continuation of how Christianity structured knowledge, led to the new sciences of government. These first sought to understand how the universe and living systems were governed, as according to a Natural Law (also a Christian concept, though the method for determining the content of these laws changed considerably). Increasingly, these new sciences became involved in the government of our world by operating on those laws. And wherever Law's sway seemed to be weak, where there seemed to be some singularity at work—call it Free Will, a concept always despised by Science and dismissed as tautological—there the definers of Humanity and champions of Human Rights unleashed such violence as to annihilate what they could not control. But they sensed the contradictions, and they knew enough about power and profit to know that control ends where the object of control dies, so they began working out longer term solutions. The architects of social order designed the new apparatuses. They did this to mechanize social control, to make it reproducible, and to contain what was most chaotic in life. Even if they could never control the outcomes and make proper machines with reproducible results, they could engineer flows of knowledge and power that would at least lock people in to the reproduction of their apparatuses. And those few who rejected any form of dialogue and participation, these would be easy to isolate and eliminate.
But now, on the cusp of the superhuman, those apparatuses have surpassed humanity. The architects of the system wanted to—needed to—create a machine to amplify their power, and this Machine naturally become stronger than them. But it would only work, it could only grow in its strength, if more people became part of it. So the architects gradually had to step back from their own identities to include the hordes of clones who had copied their version of humanity. Their humanity was what made them special, superior, but the moment they had to share that with everybody, they had to step back from the gestures that would belie equality's double standards. These are the very gestures that humanized their position of power: sexually assaulting subordinates; racially denigrating the rabble; reaffirming their grand fraternities. Without these gestures, there is only the flow of pure rational power. The paragons of humanity must step back from their monopoly on that category in order to enshrine the law of equality, but only in the anonymity of the apparatuses and institutions of power can that equality effectively circulate.
Now, when the cyborg revolution is all but fait accompli, any one of us can win representation in the spectacle of our powerlessness. Any one of us can surrender our eros to a hero who looks like us. Any one of us can receive the personalized attention of a superintelligence. The only thing we cannot do is to be ourselves.
The signal has been given to wipe away the last of the irrational corruptions. Performance-based equality is finally on the horizon, not as a hypocritical myth, but as operating code, pure, simple, unrestrained. And before this onslaught only one final frontier might have remained: the chaos and opacity of our minds. But that battlefield has already been prepared, and the fight has been fixed. Any possible resistance is emaciated before the first shot can be fired, by the virus that swept the hinterlands, the last free country. We invited that virus into our homes. We let it manage our friendships, maintain our agendas, plan our vacations. The priest's confessional was a mere foray into the illegible sanctity of our hearts. Now the enemy has a map of the entire territory, as well as any battle plan we might come up with, any configuration of resistance we might mount.
Why speak of a battle when we have already, all of us, been conquered and pardoned, set free already to wander around in the park of our demise. Go shopping, perhaps.
…
The Machine tricked you into thinking it was here to serve you. That was never the case. If you have been spared the calories to live, it is because there is a place here for you to serve the Machine. Let it be written on a wall somewhere, should some future species learn to read: Ludd was right. Marx was wrong. We learned too late.
The Enlightenment project has run its course. Humanity has been defined and evacuated. There are no more humans. We have won the race to extinction.
"We weren't here to code the hosts. We were here to decode the guests."